(best viewed on large screens)
often associated, and playing in several movies with the core Brat Pack members
playing in some movies, with the core Brat Pack members
This visualization shows the Brat Pack movies as tiny art pieces: assemblies of icons which represent the actors. The core Brat Pack members are the largest shapes (see portraits), the associated members are middle sized and the 'related' actors are the smallest.
movies that starred 2 core Brat Pack members
movies that starred 1 core Brat Pack member (and associate or related actor)
More movies are associated Brat Pack due to the fact that John Hughes was the director, or that one of the Brat Pack or associate actors starred that movie. For the sake of some clarity, this visualization only shows the ones defined on the Wikipedia page about the Brat Pack.
If you haven't already, I'd say go watch at least one of the above mentioned movies, and I hope you will catch a glimpse of the vibe surrounding the famed group of actors. This project of mine serves as a small gesture of thank to them, for being a memorable part of my youth.
contact me if you'd like to order the poster ↓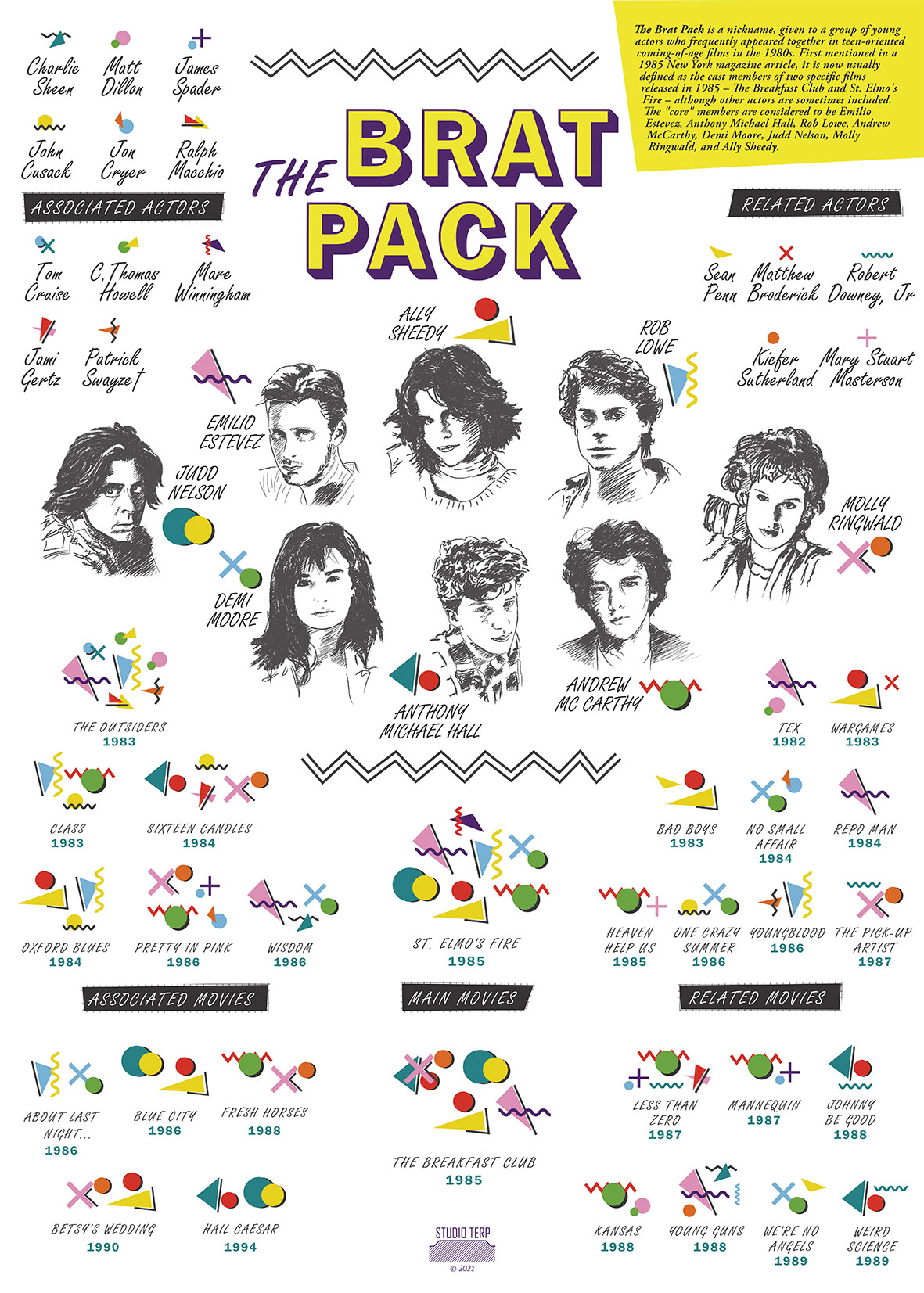 Sonja Kuijpers | STUDIO TERP - May 2021