Keuzestress. Searching for the 'correct' mascara.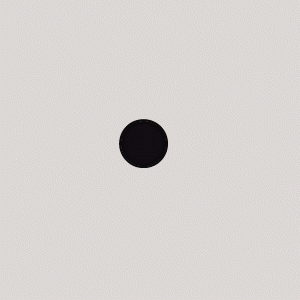 I once again found myself experiencing 'keuzestress' which is the Dutch word for choice stress. You see, I would like to buy myself some mascara. I would like to pick one that suits my needs. But considering I never was a very girly girl and I mostly go out without any makeup ("Nooo! You actually do that?!") I'm not that experienced in picking the correct one. If there ever is such a thing. When I go to a shop and see all those brands recommending all their products I just go blank. There're just too many of them.
You can choose one that adds volume, or one that adds length, or one that separates your lashes.
One that adds volume and length.
Or one that adds volume, length and curl.
Or one that adds volume, is waterproof and for sensitive eyes.
And on.
Well, I can't spend the time trying them all, I would be in that shop for hours. And I can't buy them all, there's just too many and I just need one (or two). So, since I'm a sucker for stylish gadgets and graphic aesthetics I tend to choose my purchases by how something is presented and also I don't want to spend a lot of money on it so eventually I'll just buy one that's on sale.
But I just want mascara that does what it is supposed to do: show people that I actually have lashes and hide a bit of my everyday tired-mom-look when I go out for work or for fun.
Now here's what I did: I scraped the data of a Dutch makeup webshop on all the mascara's they supply* and then I sorted the data on the names, brands, colors, the effects/characteristics of the mascara and if they are specified as waterproof and/or suitable for sensitive eyes.
Then I put my focus on color and the characteristics of the mascaras as I did not want to choose based on brand.
*let me emphasize here that there are loads and loads more mascaras by the brands in my list but also by many other shops and brands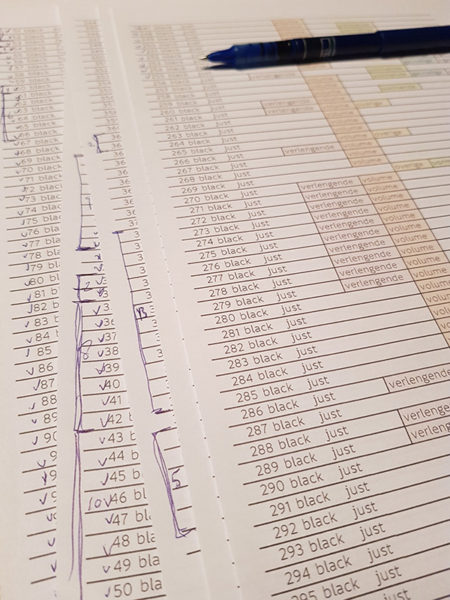 Colors
390 black,  35 brown,  34 blue,  15 brown black,  5 purple,  2 blackened brown,  2 gold,  2 green,  2 violet,  1 burgundy,  1 dahlia,  1 pink,  1 plum,  1 silver,  1 white
So to give you (guys!) an idea of the amount of mascara available on this website I created this randomly ordered datavisualization containing 390 black mascaras. Not only 'regular' black but also the 'most' black, which I found out is described in various ways like max, very, extra, rich and yes, the blackest black. (there are also various other blacks such as choroal, espresso, leather, asphalt, onyx, etc. but these I just stacked under 'regular').
There are various ways to express the black is more black then black

ultra 13
blackest 12
extreme 10
deep 9
extra 8
intense 6
very 5
max 2
rich 2
excessive 2
full 1
so 1
infini 1
or some other variety of black
underground, asphalt, charcoal, carbon, ébène, kohl, leather, satin, espresso, pump, caviar, onyx
and makeup colors can also be called
stunning, organza, surrealistic, magnetic, mysterious, hypnotic, fetish, radical, fascinating, enchanted, electric, radiant, wonder, midnight, iconic
For those who can't handle the randomness of above visualization, here's another one neatly ordered by effect/specification.
As for for my wishes: as I am already showing I settled on the black mascara (I don't go around with gold glitter on my lashes, I'm not that adventurous). And it would be great if at least it would make my lashes look longer, mine are max. 6mm. More volume would also be a plus. So I searched my data for the mascaras adding length and volume. That brought me down to 100 mascaras and that's still too much to pick one from. Because I endure a period of intense hay fever during the Spring I will add the specification sensitive eyes and this narrows it down to 13 mascaras. And when I add the specification waterproof I luckily only have 1 left! Hurray for the data :-)
Some words on the styling of this visualization:
Like I always do I go search for inspiring styles/graphics and I decided that I wanted to create a 'simple' black and white visualization. I found these images beautiful:
a fashion illustration by Megan Hess and a 'Swiss style'  font design by Rosmarie Tissi.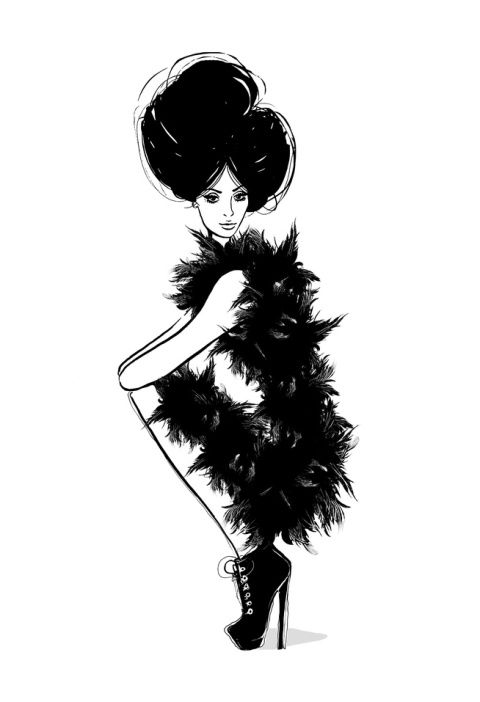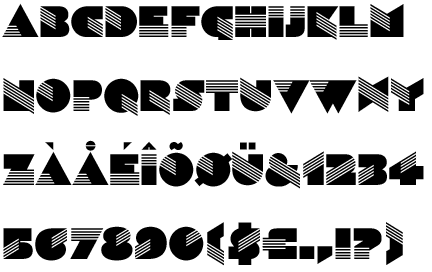 And I'm very fond on using circles in my datavisualizations. Although not intended, somehow I came to arrange the 7 characteristics in a way that together they resemble an eye. Which could be considered lame but I actually like it.
When you look at one single symbol which has less characteristics it doesn't directly relate to an eye though.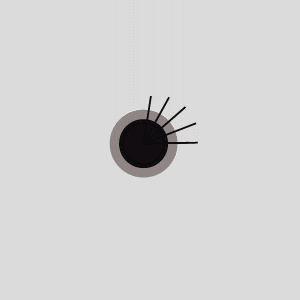 A sidestory which is worrying to me is something that Iliza Shlesinger talked about in her comedy show Freezing Hot (2015). She has a topic (at 00.50h) on how society operates on a currency of women's insecurities and "having them suss out what's good and weed out the positive messages". Iliza then gives an example on how this is designated in the names of makeup (BADgal).
So here are some of the themes I found in my data:
You can choose looking like a vampire (I don't want to drink someone's blood!), like an angel (I'm not dead yet and well I have my flaws) Or you can look like a celebrity (which one?!), like a baby doll (you mean childish and artificial?), like a badgal ('because I'm bad, I'm bad, you know it"), like a rebel (YEAH!), fatal (like in killing something/someone?) or amazing (yes, you'd want people just to be amazed by you for the kind of mascara you put on).
And I do have some remarks considering some of these names:
Lashes to Kill - I don't want to kill anyone and if I would why use my lashes?! I'd had to get my face real close to my victim and then what? (I do get the Bond-reference, duh)
Truly Waterproof - The other waterproof mascaras aren't really waterproof?
Angelash  - So the 'l' gets fused and doubles for ange'l' and for 'l'ash. But it could also mean the mascara is made of the ashes of angels. (same goes for Devilash)
Respectissime - This comes from good intent I guess but I had a how-to-pronounce-it discussion with my partner: where does the emphasis go?
Hypnose - Now that would be something, if you could just put on some mascara and go on hypnotise people to make them do stuff for you, what a potential!. Could be some secret weapon. If they only not name it like that.
Cheater - Don't leave that one lying around.
Well…
I will not go for a crusade here but the messages are confusing and simply stereotyping.
Luckily there are plenty more names that only tell something about their purpose: full volume, natural look, false lash look, multi-effects. Still confusing if you're not such a regular user of makeup.
At least now I made up my mind by exercising the data. Hope it will be satisfying.
There can be flaws in the data so please do consider these visualizations
purely as a fun exploration and do not communicate/share these as facts.
source: www.notino.nl/mascara/
tools: ParseHub, Excel and Adobe Illustrator
March 2018